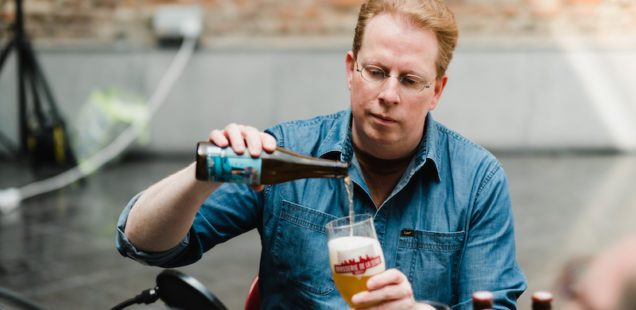 EP008 | Yvan De Baets of Brasserie De La Senne | The Belgian Smaak Podcast
Yvan De Baets is a social worker, a beer historian and a brewer.
He is one of the founding members of Brasserie De La Senne in Brussels, a brewery which set about trying to encapsulate the personality of an off-centre city in its beers.
De Baets explains here how he believes that the liquid in the glass is a representation of the values of the brewer who produced it.
In our discussion we hear about the growth of De La Senne and their plans for the future as well as learning of Yvan's thoughts on the evolution of beer styles and the way they have been interpretated in countries around the world.
We discuss the process in-house at De La Senne for developing the artwork on their labels with its inherent Zwanze humor, and talk about how their meaningful and sometimes controversial designs have garnered attention.
Sit back, listen and enjoy Yvan De Baets of Brasserie De La Senne.
Podcast: Play in new window | Download
Subscribe to the Belgian Smaak podcast: Apple Podcasts | Android | RSS
*Special thanks to La Bellone in Brussels for hosting the recording in their beautiful performing arts space.