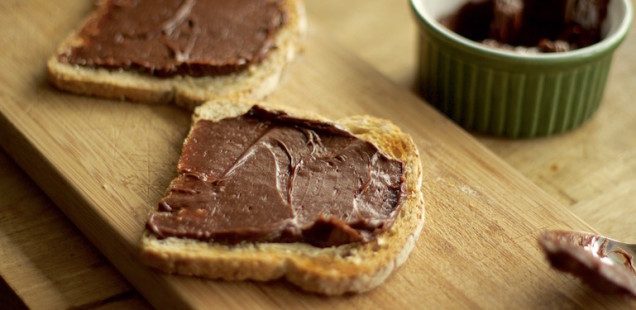 Homemade Chocolate Spread Recipe | How to Make Chocolate Spread in 5 Steps
In Belgium, homemade chocolate spread is simply referred to as 'choco'.
My chocolate spread recipe comes from my granny, who passed it down to her mum (who has now passed it down to me).
We're going to show you how to make chocolate spread in 5 simple steps.
It always brings me back to my childhood. At breakfast, mum told us we put too much 'choco' on our bread. Instead of having bread with 'choco', we were having homemade chocolate spread with a bit of bread.
HOMEMADE CHOCOLATE SPREAD RECIPE
It's really easy to make and you only need some basic ingredients, so get to it and make your own.
INGREDIENTS
You'll need:
→ 200g dark chocolate
→ 125g light caster sugar
→ 125g unsalted butter
→ ½ small cup boiling milk
→ 2 eggs
STEP 1: MELT THE INGREDIENTS
First you break the chocolate into small pieces in a bowl and you add the sugar and the butter (cut in small cubes). Melt these ingredients in a bowl which is sitting on a pot with hot water on the hob (au-bain-marie) until you get a smooth chocolate mix.
STEP 2: ADD MILK 
While you're waiting, bring half of a small cup of milk to boiling point and then add this to the chocolate mix.
STEP 3: BLEND WELL
Blend well with a small electric blender for 30 seconds.
STEP 4: ADD THE WHOLE EGG
Then add the whole eggs to the mix and use the blender for another minute until you get a smooth homemade chocolate spread.
STEP 5: COOL AND SERVE
Let your spread cool a bit. It will stiffen and you will have a perfect, smooth, soft homemade chocolate spread to have with a bit of bread, for breakfast or as a treat in between meals. Or you can just use a spoon and dig in there.