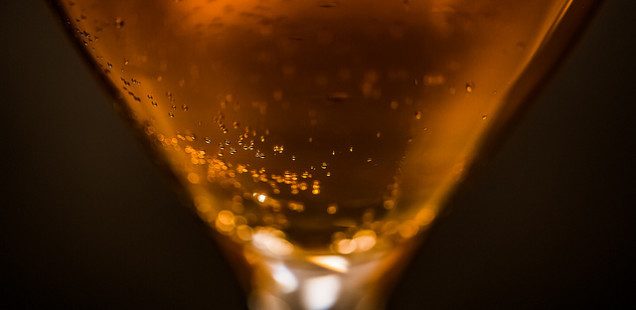 30 Fantastic Irish Beers You Have To Try in 2015 (As Suggested by Ireland's Beer Geeks and Experts)
Irish people love beer.
You kind of knew that, right? There are statistics to prove it too. Irish people are the sixth biggest beer drinkers in the world. Only the Polish, Estonians, Germans, Austrians and Czechs drink more beer annually per capita than the Irish.
But the beer scene in Ireland is changing rapidly and the interest and appetite for new beers – particularly from smaller independent breweries (often referred to as 'craft') – is on the rise.
Even though the craft beer sector still only accounts for approximately 1.5% of the entire beer market in Ireland, it is the potential for growth that is so startling. It has almost tripled in size since 2011 and in the last quarter of 2014, sales in the industry were on course for more than €15 million. Somewhat amazingly, sales increased by 50% in the last year alone.
In 2014, 31 new breweries sprung up in Ireland. According to Beoir (the national beer consumer group in Ireland), there are 72 breweries on the island (54 with their own kit and 18 contract brewing). Such is the rapidly changing nature of the brewing landscape that by the time you finish reading this sentence there will probably already be another brewery open.
If you'd like to keep up-to-date with our adventures in taste and our research into Irish brewing, sign up for updates below (no spam):
IRISH BEERS FOR 2015?
In order to find out a little more about the really great things that are happening with Irish beers, and to create a list of suggestions to taste throughout this year, we've contacted Ireland's beer geeks and experts – including Ireland's beer sommeliers (certified through the Institute of Brewing & Distilling), Ireland's beer writers and bloggers, high profile people with a passion for Irish beers and other notable people in the industry.
The question I asked was simple:
Which Irish beer would you suggest people try in 2015 and why?
I didn't stipulate that the beer was to be 'macro' or 'craft'. I didn't ask that the beer be 'new' or 'established'. I didn't request that it be 'own-kit' brewed or 'contract brewed'. I didn't give any guidance as to the style that the beer might follow. And I didn't state the circumstances in which it might be consumed.
The only thing I required was that the beer be Irish.
My intention was to compile a list of interesting beers that both the newcomer to Irish beers and the seasoned expert would consider a useful resource for the coming year.
Here's what they said (in no particular order). The 30 fantastic Irish beers you have to try in 2015:
1. DEVIL'S BACKBONE (4.9% ABV) – KINNEGAR BREWING
Chosen by Des McCann
The Craft beer industry in Ireland is booming and there are so many new beers arriving on the scene every week! For me to recommend an Irish beer you must try for 2015 I'm going straight into my personal favourite bank!

One of my favourite breweries is Kinnegar Brewing. This is a small brewery named after a local beach in Donegal, Ireland who describe themselves as 'Small Brewery, Big Beers'. As a Red/Amber fan I was blown away with their Devil's Backbone Amber Ale. At 4.9% ABV, it's a full bodied amber that is balanced to perfection; rich malt pulled back with a great level of bitterness that is in turn balanced out by what can only be described as a magical chocolate finish: amazing! The team at Kinnegar brew a fantastic range of beers and in my eyes, it is one to watch!!
Des McCann is head of Training and Education for Molson Coors Ireland & UK. Des started life in the drinks industry as a merchandiser for Gilbey's Wines & Spirits and over the following 14 years with the company achieved a knowledge of wine to Diploma level. Des recently graduated from the Institute of Brewing & Distilling to become a qualified Beer Sommelier.
Find out more about this beer: http://kinnegarbrewing.ie/
2. GRAFFITI (3.6% ABV) – TROUBLE BREWING
Chosen by The Beer Nut
You like hops. Well done. You've earned your licence to drink craft beer. But if you're serious about the little green fellas you don't want any malt or yeast getting in the way. And this is where Graffiti steps in: all the fresh citrus burst of the New World varieties at just 3.6% ABV. You can look at it as a healthy alternative to the high alcohol heavy hitters of Irish craft beer, or you can take the lesson that an expert brewer knows how to make the best use of the ingredients to hand. Graffiti is a rare vision of how brilliant Irish beer can be.
The Beer Nut lives in Dublin and has been writing a blog about beer since 2005.
Find out more about this beer: http://troublebrewing.ie/
3. GINGER PORTER (4.8% ABV) – RASCAL'S BREWING CO
Chosen by Caroline Hennessy
The first time I tasted Rascal's Ginger Porter was on a hot August day at The Big Grill festival; not necessarily when you want to get your hands on a dark beer but I fell in love with Emma Devlin and Cathal O'Donoghue's take on tradition with the first sip.

Light and refreshing on that summer's day, it's still a drink that holds up in the darker, cooler months. There's a tingle on the tongue from the fresh ginger, balanced with a dry, chocolate malt backbone and a warming ginger glow in the finish. Great paired with one of Asador's burgers, as we did at the festival, but even better beside an intensely rich dark chocolate tart.
Journalist and broadcaster Caroline Hennessy is the author, with Kristin Jensen, of Sláinte: The Complete Guide to Irish Craft Beer and Cider (New Island). She is devoted to exploring the intersecting worlds of Irish craft beer and fine Irish food, blogs at www.bibliocook.com and also works with Eight Degrees Brewing.
Find out more about this beer: http://rascalsbrewing.com/
4. O'HARA'S LEANN FOLLÁIN (6% ABV)  – CARLOW BREWING COMPANY
Chosen by Reuben Gray
O'Hara's Leann Folláin is possibly the best example of an extra stout brewed in Ireland. The words themselves, 'Leann Folláin' are simply the Irish for 'Wholesome Stout'. This 6% ABV beauty takes a typical dry Irish stout and bumps it up a notch. Expect masses of chocolate and a little milky coffee. The alcohol is well hidden but adds a warming effect towards the end. Whenever I'm asked what my favourite beer is, or the best beer in the world, I can't answer but respond with Leann Folláin as being the beer I would happily drink for the rest of my life, if I had to pick just one.
Reuben Gray is an Irish beer writer. He writes for a number of publications in both printed and digital media including his own blog: The Tale of the Ale. He is also the Chairman of Beoir, Ireland's beer consumer group. He represents the Irish beer consumer both in Ireland and the rest of Europe as a delegate of the European Beer Consumers Group.
Find out more about this beer: http://www.carlowbrewing.com/
5. METALMAN PALE ALE (CANNED) (4.3% ABV)  – METALMAN BREWING CO
Chosen by Claire Dalton
I recommend Metalman's Pale Ale which is to be released in cans in February. I'm looking forward to this release as Metalman have a great pale ale but it hasn't been readily available to a lot of people up to now, being only available on draught. It will be great to be able to have one at home, and as the first Irish craft beer in a can it will be interesting too to see how it is received in the Irish market.
Claire Dalton was a co-founder of Dungarvan Brewing Company and looks after the company's marketing, hosting many tasting and training events as part of this role. She was awarded Beer Sommelier status in July 2014.
Find out more about this beer: http://www.metalmanbrewing.com/
6. PUCK PILSNER (4.5% ABV) – JACK CODY'S
Chosen by Aidan Sweeney
With the growth in craft beer set to continue, a lot of attention is placed on the more unusual, stronger or hop-forward beers (or even a combination of all three). We can all too easily lose sight or even under-appreciate the beers that win over new fans to craft beer, perhaps even more so when it comes to lagers.

Jack Cody's Puck Pilsner can please ardent macro-lager drinkers but is complex enough for real beer fans. It pours a clean straw-like in colour, with earthy and subtle honey notes on the nose. The earthy notes continue on tasting before yielding to a cracker-dry, bitter finish. It's not overly carbonated (enough to clean the palate) and at 4.5% ABV it comfortably fits into the session beer realm. Puck Pilsner along with Bo Bristle's Pilsner are two excellent versions to look out for in 2015 but are also perfect to introduce craft beer newbies to.
Aidan Sweeney is an independent beer sommelier in Ireland. He runs regular beer tastings and beer appreciation talks, a particular passion is introducing beer to new audiences.
Find out more about this beer: http://www.jackcodys.com/
7. BLACK BOAR (10.2% ABV) – THE WHITE HAG
Chosen by Killian Ó Ficheallaigh
The White Hag of Sligo made a roaring entry to the Irish craft beer scene in 2014, and one of the reasons why is this incredible imperial oatmeal stout, Black Boar. Full bodied and silken textured, this stout delivers big hits of chocolate, malty biscuit and fistfuls of red and dark berries before smoothing out to warm treacle and maple syrup. The alcohol reaches 10.2% but you wouldn't guess it, apart from the slight warmth at the finish. This is a wonderfully complex and truly great stout in the purported land of 'black stuff'.
Killian Ó Ficheallaigh writes for The Drunken Destrier, a beer blog based in Cork, Ireland. The aim of the blog is to raise awareness of and promote good beer, as well as to justify much consumption of such on the part of the writer.
Find out more about this beer: http://thewhitehag.com/
If you'd like to find out more about the beers we will be drinking in 2015, then sign up for updates (no spam – we promise):
8. SCRAGGY BAY (5.3% ABV) – KINNEGAR BREWING
Chosen by Rick O'Shea
I've trawled and traipsed my way through many of the beers in, I think, pretty much every Irish brewery over the last year and I could have picked about a dozen for this. The one I have gone for is a perennial favourite both in the bottle and on tap. When it was unavailable for a few months a while back I genuinely missed having it to hand. It's the Scraggy Bay IPA. If I have a favourite type of beer it's the IPA and Scraggy Bay is at the very, very top of the pile in Ireland when it comes to that.
Rick O'Shea is an RTE radio presenter and blogs about books and beer at www.rickoshea.ie.
Find out more about this beer: http://kinnegarbrewing.ie/
9. LOCAVORE BLONDE (4.8% ABV) – WICKLOW WOLF BREWING CO.
Chosen by Paul Maher
At Fourcorners, we have recently commenced distributing a new brewery called Wicklow Wolf from Bray. They have a fabulous core range which I would recommend – American Amber ale, Dry Hopped IPA, Kentucky Common brown ale and Black Perle Porter. They have also produced a wonderful limited edition fresh hopped blonde ale called Locavore. For this brew they used hops from their own small hop farm in Roundwood, Co. Wicklow.
Paul Maher is the founder and Managing Director of Fourcorners, one of Ireland's leading craft beer importers and distributors. Paul is a fully accredited Beer Sommelier from the Beer Academy in London.
Find out more about this beer: http://wicklowwolf.com/
10. SHMOAKE GRÂTZER (4.7% ABV) – BROWN PAPER BAG PROJECT
Chosen by Phil Tavey
Brown Paper Bag Project are brewers of no fixed abode in the tradition of the Gypsy Brewers like Mikkeller, ToOl and Evil Twin from Denmark. They draw their inspiration from the places they visit and the people they meet on the way. Established out of L. Mulligan's Grocer in Dublin's Stoney Batter in 2012, BPBP are pushing the beer envelope out there for people who enjoy the more innovative styles of beer.

Shmoake is Grâtzer style beer originating from Grodzisk in Poland. It has an intriguing blend of flavours that combine to produce a beer quite unlike any other single beer out there. This smoked wheat ale has a 3 pronged flavour profile that blends Weizen, Rauch and Sour notes together impeccably to produce a beer that any and all budding craft beer drinkers should try.
Phil Tavey works at Grand Cru Beers as Beer Sommelier and in National Sales and has 15 years in the beer business buying, selling and enjoying the fruits of man & nature's finest collaboration. In November 2009, he became the 1st Beer Sommelier in Ireland to be accredited by the IBD's Beer Academy in London.
Find out more about this beer: http://www.brownpaperbagproject.com/
11. THE FULL IRISH (6% ABV) – EIGHT DEGREES BREWING
Chosen by Wayne Dunne
When asked for an Irish beer that I'd recommend in 2015, I didn't look any further than 'The Full Irish' from Eight Degrees, a beer that was first released in the summer of 2014. This is a hop bomb of American Hops, married to 100% Irish Malt – it's taken two lads from the southern hemisphere to shake up the Irish craft beer scene, and following on from their award winning Amber Ella, this is a beauty.

An amazing aroma hits the nose, an assault of citrus, lime and grapefruit as well as floral notes. Pours a lovely pale golden colour with a beautiful white head. Finally Ireland has a juicy IPA in the ilk of the ubiquitous Punk IPA in its repertoire. This is an eminently drinkable beer, however don't take it too lightly as at 6% it's got a sting in the tale.
Wayne Dunne writes for 'Irish Beer Snob' with his wife Janice, a blog that focuses on the craft beer industry in Ireland. They also write about food and events and organise their own micro festivals at locations around the country. The couple also podcast on a regular basis, and feature in other podcasts such as 11pmsomewhere.com and The Beer O'Clock Show. Wayne is also currently the Craft Beer Editor of Ireland's newest online Food Magazine – www.thetaste.ie
Find out more about this beer: http://www.eightdegrees.ie/
12. BOUNDARY IPA – BOUNDARY BREWING CO-OP
Chosen by Roy Willighan
You may have heard of Belfast-based Boundary Brewing Co-Operative towards the end of 2014 as they had an unbelievably successful fundraising campaign and raised their maximum permissible amount of £100,000 from the public in eight days. Fair dos.

One of their core beers will be an IPA. Everyone loves an IPA, don't they? Certainly while bartending for all three days of November's Belfast Beer & Cider Festival, the most frequently asked question I heard was "What IPA do you recommend?"

So a good IPA brewed in Belfast should be a success. Expect it on the shelves in the spring.
Roy Willighan is a beer blogger at QuareSwally.co.uk and committee member of CAMRA Northern Ireland and Belfast Beer and Cider Festival.
Find out more about this beer: http://www.boundarybrewing.coop/
13. DASH AWAY (5.7% ABV) – TROUBLE BREWING
Chosen by Tom Dalton
Dash Away by Trouble Brewing, their Christmas chocolate and cherry stout sounds fantastic and is something I'm hearing great reviews of but have yet to get my hands on so hopefully 2015 will see its arrival in bottle form for us 'down the country' folk!
Tom Dalton co-founded Dungarvan Brewing Company in 2010 and has been bottling and selling their bottle-conditioned craft ales since then, along with doing tastings and talks, achieving Beer Sommelier status in July 2014.
Find out more about this beer: http://troublebrewing.ie/
14. OF FOAM AND FURY (8.5% ABV) – GALWAY BAY BREWERY
Chosen by Alex Duell
The beer that kicked off true new-world hoppiness in Irish microbrewing. Hazy amber hued with a real depth of fruitiness on the nose, giving dank mango, blood orange and grapefruit aplenty. There's one hell of a tropical fruit mixture bang up front in the taste, with mango, pithy grapefruit and almost sherbety pineapple turning up the juice factor. No chance of a 1D brew here, mind you, as things get stickier with some semi-sweet-and-sappy pine resin and slightly nutty caramel framing the hop zestiness masterfully.

Cracking balance for the style and incredibly drinkable. No longer as totally peerless in the Irish scene as it once was, but still the best year-round brew on this island in my mind.
Alex Duell hails from the North East of England originally, but has called Dublin home for seven years. He balances the day-job in Tech with his never-ending search for that 5/5 IPA and watching Sunderland AFC strive for mid-table mediocrity. His Beermack blog has been going for a couple of years now and he takes it anything but seriously. It's beer, man, get over it.
Find out more about this beer: http://www.galwaybaybrewery.com/
15. FULCRUM (5% ABV) – CLEARSKY BREWING CO.
Chosen by Breda McGuinness
Classic German Wheat Beer is typically characterised by ripe yellow banana and clove.  Other interpretations of this style push towards soft fruits (peach/apricot), mango or citrus.  Belgian Wit Beer can be characterised by orange rind and coriander.

Fulcrum is a wheat beer brewed by Clearsky Brewing Co. in Northern Ireland, with a nod towards traditional wheat rounding out with a distinct clove finish.

The fruit character blends soft fruit with a crisp and refreshing (almost sourly refreshing) citrus lemon and lime – the mouthfeel of the beer brings it towards a Berliner-weisse in style.  Fulcrum presents with a hazy golden straw colour and crisp, clean white head.  A fresh and unique interpretation of the wheat beer style! It's also an interesting pairing with Cashel Blue cheese.
Breda McGuinness (along with Dean McGuinness) manages Premier International Beers in Co. Meath and is a certified Beer Sommelier.  Over 30 years in business, Premier is the longest importer of interesting and distinctive beers into Ireland. A key role for Breda is assessing and introducing new ranges to the portfolio. Breda has spent her entire career in various guises in the Drinks Industry in Ireland, born and reared in a family pub in Co. Cork, and in brand management positions with Gilbeys of Ireland (Diageo) prior to joining Premier International Beers.
Find out more about this beer: http://www.clearskybrewing.com/
Fancy learning more about great beers in 2015? Then sign up for updates (no spam – we promise):
16. BÉAL BÁN (5% ABV) – BEOIR CHORCA DHUIBHNE / WEST KERRY BREWERY
Chosen by Judith Boyle
Running my own public house and off-licence in Kildare Town I see first-hand the growing interest in craft beer in Ireland. In Ireland we have great raw materials that when coupled with craftsmanship result in fantastic beers such as Beoir Chorca Dhuibhne's Béal Bán.

This small brewery is based on the Dingle peninsula and run by Paul O' Loingsigh and Adrienne Heslin. They believe in using local ingredients and retaining the craft of small commercial brewing. Béal Bán is a pale bitter ale with a lovely clear amber colour and balanced amount of carbonation. It smells of malt, fresh hops and a hint of fruit. It is a medium bodied beer with floral, malty notes and a well-balanced end bitterness. Great with roast chicken or fish and chips (stick some in the batter as well) this beer is not to be missed.
Judith Boyle is a Publican, Scientist and Beer Sommelier.
Find out more about this beer: http://www.westkerrybrewery.ie/
17. SHEEP STEALER (5.5% ABV) – BLACK DONKEY BREWING
Chosen by Simon Broderick
The Irish beer I would recommend people to try in 2015 is Black Donkey's Sheep Stealer. It's a farmhouse ale brewed with Belgian yeast by Richard Siberry in Ballinlough, Co. Roscommon. It's a lovely looking golden beer and surprising how clear it is without any filtration.

It's very accessible and Richard brewed it with food pairing in mind. It's easy to drink but is so well made that it will please those new to craft beer and beer snobs alike. There was limited availability on draught but now that the automated bottling line is up and running you'll start seeing Sheep Stealer more often. Highly recommended!
Simon Broderick writes for Simon Says …You Really Should Drink This!, a beer enthusiast's blog.

Find out more about this beer: http://blackdonkeybeer.com/
18. DARK ARTS (4.4% ABV) – TROUBLE BREWING
Chosen by Kristin Jensen
The Dark Arts led me into the world of craft beer, so it remains a perennial favourite. I was at the first Inishfood festival back in 2011 when I was given a cup of Dark Arts Porter as part of a beer-tasting event. Having never been much of a fan of Guinness, my first thought was Ugh, stout. But then I figured that I might as well try it; it had already been put in my hand, after all. Instead of the metallic tang of Guinness, I tasted roasted coffee. I took another sip and tasted chocolate. Cue Green Eggs and Ham-style revelation: Say! I do like stout! I've been making up for lost time ever since.
Kristin Jensen is a freelance editor specialising in cookery and food. She is also the co-author of Sláinte: The Complete Guide to Irish Craft Beer and Cider. She explores Ireland with an appetite, blogs at Edible Ireland and is a member of the Irish Food Writers' Guild.
Find out more about this beer: http://troublebrewing.ie/
19. VIA MARIS (3.5% ABV) – GALWAY BAY BREWERY
Chosen by Séan Billings
My beer to try in 2015 is Via Maris, by Galway Bay Brewery. This 3.5% ABV table beer is made from the second runnings of the stonkingly good Of Foam and Fury and like its big brother, it is loud and proud.  This beer is all about the hops, with Amarillo, Citra and Wai-Iti producing a medley of citrus in a bitter yet easy drinking beer. This is one for the hophead who wants to be able to gulp his beer rather than just sip it.
Séan Billings writes for 'Irish Craft Beer' and is a veteran beer geek, home brewer and advocate for the common beer drinker.
Find out more about this beer: http://www.galwaybaybrewery.com/
20. WESTPORTER STOUT (5% ABV) – MESCAN BREWERY
Chosen by Dean McGuinness
Mescan brewery was set up by two veterinarians – Cillian (Irish) and Bart (Belgian).  Located close to Croagh Patrick, their choice of St. Patrick's brewer – Mescan – as the brand name for their beer is particularly appropriate.

While beers such as their Red Tripel and White beer start with a Belgian-born style, and bring to it an Irish influence, Westporter stout most definitely travels in the other direction.  Stout, as a style, is probably the style most associated with Ireland.  Mescan's interpretation of a stout is quite simply delicious.  Pitch black in presentation with a well formed tan head, Mescan Westporter Stout delivers aromas of cocoa powder, rich espresso coffee, bitter chocolate and toasty biscuit.  The mouthfeel for this beer is incredibly rich and full, yet this in no way detracts from the superbly moreish quality associated with this beer.

While the initial flavours of this beer are all centred around the malt, with an appropriate level of hop bitterness present to balance, the yeast kicks in on the second sip, with an underlying spiciness and a creamy nutmeg in evidence, rounding out the flavour of this superbly layered beer.
Dean McGuinness (along with Breda McGuinness) manages Premier International Beers, in Co. Meath. Over 30 years in business, Premier is the longest importer of interesting and distinctive beers into Ireland. During the last ten years, Premier has radically evolved its portfolio now importing some 200 different beers from across the globe, in response to ever growing consumer demand for exciting, great tasting beers.
Find out more about this beer: https://twitter.com/mescanbrewery
21. IRISH BLOND (4.5% ABV) – REEL DEEL BREWERY
Chosen by John Devlin
Reel Deel is a small local brewery based in Crossmolina, a small town west of Ballina Co Mayo. Their first beer production is a fruity amber ale called " IRISH BLOND" 4.5% ABV. Irish blond is a quirky name for an amber beer of malty notes. Immediately on the nose you get strong hop and dark fruit citric tones, before it mellows to a sweet malt character and finishes clean with a good soft mouthfeel. Overall, it's a great refreshing beer of complex character, ideal on its own but would accompany any bbq food. i.e. a burger, spicy sausage or pulled bbq pork.
John Devlin is a certified Beer Sommelier who works at Premier International Beers, in Co. Meath. Over 30 years in business, Premier is the longest importer of interesting and distinctive beers into Ireland.
Find out more about this beer: http://reeldeelbrewery.ie/
22. BLACK BUCKET (6.5% ABV) – KINNEGAR BREWING
Chosen by Sarah Roarty
There are certain seminal moments in life that are imprinted on one's mind – you can remember exactly where you were, what was going on around you, who you were with. Normally these are reserved for…well, life changing events, but I must admit to a *moment* when I first tried Kinnegar's Black Bucket.

Rick consistently brews wonderfully balanced beers and this Black Rye IPA at 6.5% ABV is no exception. It poured from the cask as black as a pair of priest's socks with an enticing creamy head. Next came the bold floral & tropical fruit hop assault on the nose which yielded to rich, rounded, roast malt flavours of smooth coffee and dark chocolate. The body was a sumptuous delight with an almost sticky mouthfeel. And the rye…oh yes that rye! A perfectly pitched dry, spicy finish that I adore in a beer. Quite the work of art!
Sarah Roarty hails from Donegal in Ireland. Her career started as a Formulation Chemist for ICI in England in the 1980's. It was here that she first gained an interest in beer styles and flavours before moving to Germany to work as an Industrial Chemist where her knowledge and love of beer expanded to the traditional German varieties. Sarah has recently started her own brewing venture in Ireland called N17 and has 2 products to market – a Rye Ale and an Oatmeal Stout.
Find out more about this beer: http://kinnegarbrewing.ie/
Sign up for updates below to keep up-to-date with our adventures in taste in in 2015 in both Ireland and Belgium (we won't spam you)!
23. CLOTWORTHY DOBBIN (5% ABV) – WHITEWATER BREWERY
Chosen by Seán Kelly
Clotworthy Dobbin is a beer that kind of doesn't really have a style. Labelled as 'ruby porter' it could just as easily be called a brown or red ale. It's one of Irish brewing's treasures and is massively under appreciated. The nose is floral earthiness, dried fruits and toffee. The palate is burnt toffee, dark fruit and chocolate with bitter hops providing balance.

It's a beautifully complex beer. Clotworthy Dobbin to me says one thing: brew beers, not styles. If you're bored of the 'let's hop everything to feck' styles Irish brewers seem to have taken on, give this a try. A truly unique, world class Irish classic!
Seán Kelly writes for The Crafty Hoor: Ramblings of an unapologetic beer snob.
Find out more about this beer: http://www.whitewaterbrewery.com/
24. CHIEFTAIN IPA (5.5% ABV) – FRANCISCAN WELL
Chosen by Sara Breitenfeldt
The Franciscan Well is a staple in the Cork craft beer scene. They have produced several award-winning beers, the most ubiquitous of which is Rebel Red. However, my tastes have always swayed more towards fresh New World hop aroma and flavour, coupled with relatively low bitterness. It has been extremely difficult to find an Irish-made beer that met my requirements.

In steps the Franciscan Well's Chieftain IPA – the first Irish beer to completely meet my requirements for a craft beer with high hop flavour and a low bite. The beer pours a reddish hue, with a sweet malty body, and a fruity mango aroma. It's a fantastic beer and is luckily appearing on draught at many local pubs around Cork City.
Sara Breitenfeldt has completed Beer Sommelier training, and has earned the IBD's Certificate in Brewing. She is also a founding member of Beer Ireland and is currently serving as its Secretary.
Find out more about this beer: http://www.franciscanwellbrewery.com/
25. TWO HUNDRED FATHOMS (10% ABV) – GALWAY BAY BREWERY
Chosen by Sarah Finney
Galway Bay Brewery's Two Hundred Fathoms is, in my opinion, the best Irish whiskey barrel aged imperial stout. It was first seen in February of 2014 as a limited 800 bottles release and it will be released again early this year. It is aged in Yellow Spot whiskey barrels and comes in at 10% abv.

The stout pours a dark, oily black colour with a chocolate head. On the nose it brings aromas of espresso, vanilla, dark chocolate and a hint of whiskey. In the mouth, rich flavours of dark chocolate, malt, dark cherry, coffee, vanilla, a bit of oak, and nice whiskey notes.
Sarah Finney vlogs on all things whiskey and craft beer and offers her random musings on 5 Minutes of Finney and Irish Craft Beer Weekly. Oh, and she studies veterinary medicine… a minor detail.
Find out more about this beer: http://www.galwaybaybrewery.com/
26. THE HURLER (4.2% ABV) – FOUR PROVINCES
Chosen by Mark Nixon
The Hurler is a copper ale from new Dublin-based brewery Four Provinces. Pouring a slightly hazy amber, this unfiltered ale packs a lot of flavour for its modest 4.2% ABV. The malt profile comprises of sweet biscuit, light caramel and toasted bread followed up by some moderate zesty grapefruit hops balanced out with a lingering piney hop bitterness.

The Hurler is a great introductory craft beer as well as a fantastic session beer for those with well developed palates.
Mark Nixon is one of only 75 Beer Academy accredited Beer Sommeliers world-wide. Mark works as Head Brewer for Kildare-based Trouble Brewing with plans for numerous collaborations and one-off beers in 2015.
Find out more about this beer: http://fourprovinces.ie/
27. ST. MEL'S BROWN ALE (5.2% ABV) – ST. MEL'S BREWING COMPANY
Chosen by Rob Nesbit
As a Midlands lad it would be remiss of me not to strongly recommend St. Mel's Brown Ale (5.2% ABV) from the new brewery in Longford town. The boys in St. Mel's have brought back brewing to the Midlands big time, the first in the region in about 150 years. St. Mel's Brown Ale might be one of the very few craft brown ales produced in Ireland at the moment and this chocolate and caramel tasting beer really hits the spot.

The appearance on pour shows a frothy head with a brown body and the aroma has a good touch of cocoa, some toasty malts, and some light citrus smells. The more you drink, the more chocolate and fruity caramel flavours you pick up and on the aftertaste there's a citrus kick. The great news is that the Brown Ale will be on draught in the first half of 2015.
Rob Nesbit writes for This Drinking Life, a lighthearted and fun blog dedicated to drinking and all things alcohol related.
Find out more about this beer: https://twitter.com/stmelsbrewing
28. GALWAY HOOKER IRISH PALE ALE (4.4% ABV) – GALWAY HOOKER BREWERY
Chosen by Andrew Moore
I'm picking an old friend: Galway Hooker is the most widely available Irish craft on tap and one I would probably drink more than any other. Likewise, I would always have a couple of bottles in the fridge at home.

It is a consistent pale ale and a good gateway for anyone looking to get into craft. The beer's style has been overtaken by more hoppy and edgy newcomers but it's always great to get a reminder of where the industry came from.
Andrew Moore is a founder member of Beoir and the developer of the BeoirFinder app for iOS and Android. Can be found on Twitter @BeoirFinder talking about beer (sometimes) and telling bad jokes (every Friday).
Find out more about this beer: http://www.galwayhooker.ie/
29. N17 RYE ALE (5% ABV) – N17 BREWING
Chosen by Doerthe Woltermann
When it comes to craft beers, it can sometimes seem to be all about the IPAs. While they are delicious, N17 Rye Ale is a very pleasant change from the usual hop assault. People who find IPAs too hoppy will love this beer, but it would also appeal to IPA junkies.

It is malty and has a hint of caramel, but at the same time there are still enough hops in it to add a little citrus kick that balances out the profile nicely. It is a very well-crafted beer and a great way to change things up a bit. On top of that, it is worth checking out the inspiring philosophy on which N17 founder Sarah Roarty has built the company.
Doerthe Woltermann is Vice President of the Dublin Ladies Craft Beer Society. Originally from Germany, she grew up around good beer and enjoys seeking out great new Irish craft beers and sharing her findings on Twitter or in her 'Craft Beer Weekly' feature on Lovin Dublin.
Find out more about this beer: http://www.n17.com/
30. CARRAIG DUBH (6% ABV) – BEOIR CHORCA DHUIBHNE / WEST KERRY BREWERY
Chosen by Steve Lamond
West Kerry beers can sometimes be difficult to get, especially on draught, but their Carraig Dubh is well worth seeking out. It pours a thick dark brown with a fluffy tan head and an aroma of dry toast and dried fruits.

It fills the mouth with complex coffee, chocolate and smoke with notes of rich red fruit and a dry finish. With a fairly light body for a 6% ABV beer, you could easily be tricked into thinking it is a session beer! Try the limited Riasc Black for an even fruitier version with added blackberries.
Steve Lamond has written for 'Beers I've Known' for the last 3 ½ years. As well as beer he writes about other drinks and also about cheese.

Find out more about this beer: http://www.westkerrybrewery.ie/
If you enjoyed this post or found it useful, why not sign up for updates to find out more about Irish (and Belgian) beers in 2015.
Why not have some fun and use the 'Irish Beer Bingo' graphic below to help you keep track of which of these beers you have tasted during 2015? This graphic was created by Daire Calnan who is a keen homebrewer and final year student at UCC.
Brian O'Shea of http://www.homebrewwest.ie/ has used this post to create his own list of suggestions of Irish beers to try in 2015 and he has compiled these in the infographic below:
Featured Photo by sycrene / CCBY