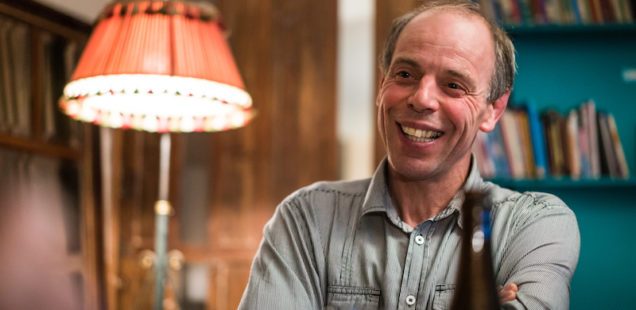 EP004 | Joris Cambie of Hop Farm Brewery 'De Plukker' | The Belgian Smaak Podcast
When foreigners talk about Belgian beer, they usually wax lyrical about characterful yeast strains, complex malt bills, and creative use of herbs and spices. Sometimes even about the interesting water profiles in breweries here.
There's usually not that much talk about hops. There's perhaps a suggestion that Belgians don't get bitterness. Or that they don't fully optimise hops for aroma in the way that new world breweries are doing.
All of that is nonsense of course. Belgians have a rich tradition of hop growing and a deeply embedded sense of balance in their beer which gives hops their due.
My guest this evening is Joris Cambie of De Plukker, one of the most famous and well respected hop farmers in Belgium. His family have been growing hops in Poperinge for five generations and in 2011, he started a small brewery on his farm choosing to brew beer only with hops that he grows himself.
Even though he grew up on that hop farm, it wasn't his ambition as a young man to follow in his father's footsteps. Here he describes how trips to hop farms in America and England in his early twenties fuelled his enthusiasm to continue the family tradition and sparked the idea to start a brewery. We talk about the challenges he faces as a hop grower and the dichotomy of being a hop farmer and brewery owner.
Sit back, listen and enjoy Joris Cambie of hop farm brewery, De Plukker.
Podcast: Play in new window | Download
Subscribe to the Belgian Smaak podcast: Apple Podcasts | Android | RSS