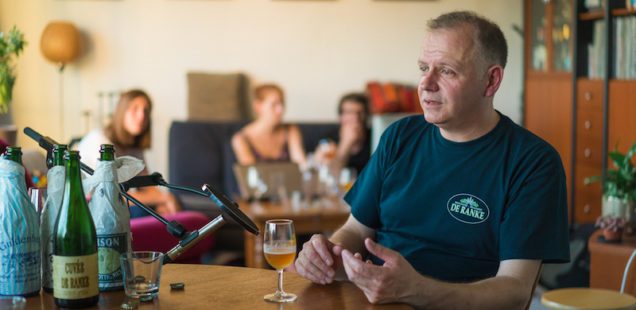 EP005 | Nino Bacelle of Brouwerij De Ranke | The Belgian Smaak Podcast
Brouwerij De Ranke emerged in the 1990s from a market of sweet mass-produced beers and the growing influence in Belgium of industrial brewing conglomerates.
De Ranke went for bitterness, choosing to use only whole hops in all of their beers: a bitter tripel, a dry saison, a hop forward pale ale.
They went for sourness, blending top-fermented beer with lambic from Girardin. They went for authenticity, being honest about their ingredients and being open to other brewers in Belgium.
My guest this evening is Nino Bacelle who started De Ranke with Guido Devos in 1996. Here Nino talks about the values of the brewery and the changes he has seen in the beer world over the last 20 years.
He also talks about nurturing brewing talent and the influence his brewery has had on younger Belgian breweries like Brasserie de la Senne and Brouwerij 't Verzet who brewed their beers in De Ranke before establishing their own facilities.
Podcast: Play in new window | Download
Subscribe to the Belgian Smaak podcast: Apple Podcasts | Android | RSS