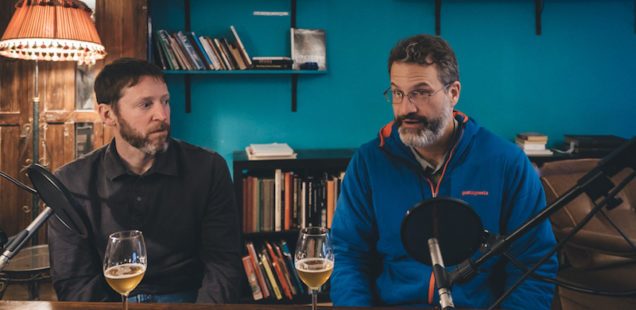 EP002 | Rob Tod and Jason Perkins of Allagash Brewing Company | The Belgian Smaak Podcast
Allagash Brewing Company are based in the beautiful state of Maine in the North East of America.
They're proud members of the Portland community there, using local producers for many of their ingredients and giving back to that community through various charitable programmes, all centred around beer.
But Belgium has as much of a place in their heart as Maine does.
They are one of the few breweries outside Belgium to produce spontaneously fermented beer using the same techniques as the lambic brewers of the Senne Valley and Pajottenland; a coolship, time in wood and blending expertise.
The first beer they produced was a Belgian style wit, and the Allagash White remains the brewery's flagship beer.
They are regular visitors to Belgium, whether it's to pour as a guest at one of the country's most special beer festivals or for collaborative brews with some its most respected breweries.
My guests for this podcast are the Founder of Allagash, Rob Tod and Brewmaster, Jason Perkins. Jason just last week received the 2016 Russell Schehrer Award for Innovation in Craft Brewing from the Brewers Association for "demonstrating creativity, excellence in brewing and substantial contributions to the craft brewing community".
Here they talk about what has inspired them about Belgium's beer culture and how the country has shaped their own personal story as an American brewery.
Sit back, listen and enjoy Rob and Jason of Allagash….
Podcast: Play in new window | Download
Subscribe to the Belgian Smaak podcast: Apple Podcasts | Android | RSS
Special thanks to Leander Meuris (sound engineer) and Sophie Callewaert of Zebra Tales (photographer). Thanks also to Ottelien Muller for allowing us to use her space and to all the staff at Huize Colette for making us feel so welcome. And thanks to Mike Kearney and Dave Wallace for composing and recording the podcast music. We also appreciate the support of Visit Flanders in the production of this podcast.