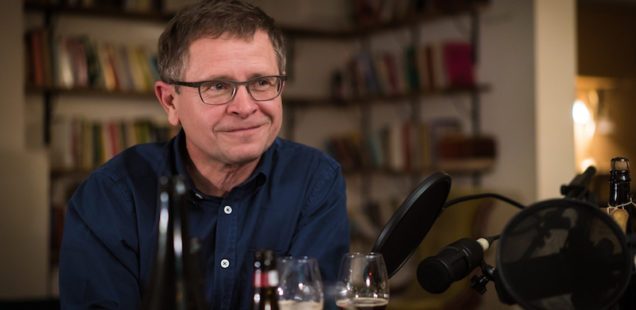 EP001 | Rudi Ghequire of Rodenbach Brewery | The Belgian Smaak Podcast
Rodenbach is a Belgian institution. It is the largest and most iconic producer of flemish red-brown ale and the only brewery which devotes itself entirely to variations of that style.
The brewery comprises both state-of-the-art brewing equipment and hall after hall of large standing wooden vats, some of which are over 150 years old and in which beer matures for up to 2 years.
These historical cellars are considered archaeological heritage and as such are protected by decree of the Flemish government.
Time and blending expertise are the principal currencies at the brewery. It's regarded by many – and rightly so – as a national treasure.
My guest for this podcast is the site manager at Rodenbach, Rudi Ghequire. He's one of the most knowledgeable men on the topics of brewing, blending and flavour in one of the most knowledgable beer nations in the world. His vast experience and self-deprecating charm ensure he has become one of the most respected beer personalities on the planet.
Here he talks about developments at the brewery in his lifetime, what makes Rodenbach unique, and his concerns and hopes for the style generally.
Sit back, listen and enjoy Rudi Ghequire.
Podcast: Play in new window | Download
Subscribe to the Belgian Smaak podcast: Apple Podcasts | Android | RSS
Special thanks to Leander Meuris (sound engineer) and  Sophie Callewaert of Zebra Tales (photographer). Thanks also to Ottelien Muller for allowing us to use her space and to all the staff at Huize Colette for making us feel so welcome. And thanks to Mike Kearney and Dave Wallace for composing and recording the podcast music. We also appreciate the support of Visit Flanders in the production of this podcast.