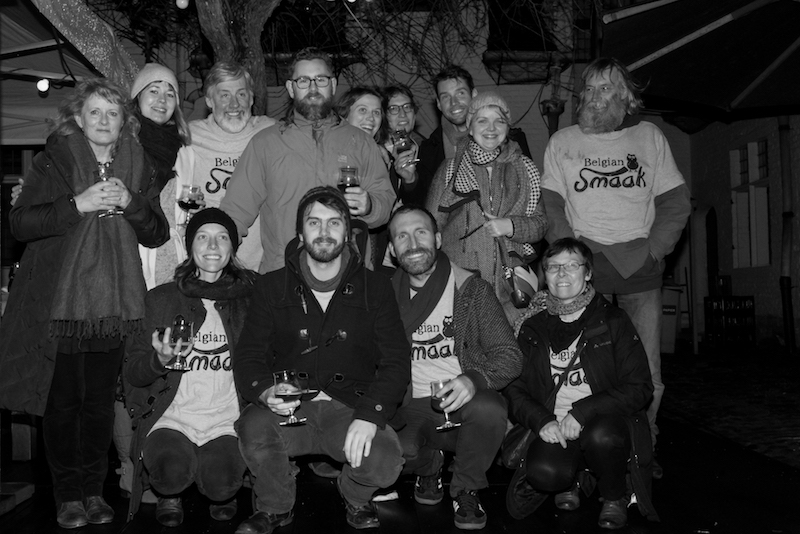 ---
LIVE IT UP.
SMAAK IT DOWN.
---
Sometimes we host events or throw parties to celebrate our exploration of Belgian beer and chocolate, mostly to bring together the great people we've met along the way.
We're planning to throw a party for the 5th birthday of Belgian Smaak — #SMAAKDOWN19 — to take place in February 2019.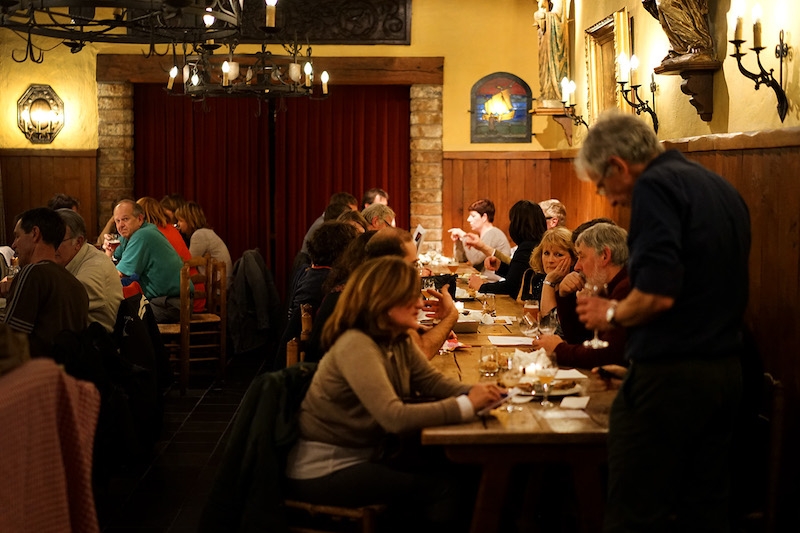 WHAT'S INVOLVED?
→ 5 Belgian breweries will come together to create a special collaboration beer for the evening as well as each pouring beers from their core range.
→ We'll put Belgian chocolates and other artisanal foods in the spotlight.
→ It will take place in a unique location in Belgium with live music to accompany the conversation.
**The event will be an all-ticket affair.**
In previous years, it has sold out fairly quickly, so join our mailing list if you'd like to be among the first to know when tickets become available.
---
Here's a look back at what happened in previous years:
#SMAAKDOWN17
2017: Two Irish breweries (Boundary and Kinnegar) collaborated with two Belgian breweries (Alvinne and Siphon) to create very different beers for the event, including a tripel mash barrel-aged sour beer and a low-alcohol rye ale.
Chocolates from Katleen Vanderlinden of small-scale artisanal producer Chocobolic were presented by Werner Callebaut of Bierolade for pairing with the beers and visitors from a wide range of countries descended upon the cosy Siphon restaurant in Damme to celebrate with us on the evening.
---
#SMAAKDOWN16
2016: Hof Ten Dormaal, De Ryck and Maenhout were the three Belgian breweries who poured at our first event, creating beers made from marshmallows and cocoa nibs among others.
Elisa prepared Rocky Road, Belgian Chocolate Brownies and Chocolate Truffles and an enthusiastic crowd turned out to party with us in the historic courtyard of Het Huis Van Alijn in Ghent.
---
READ MORE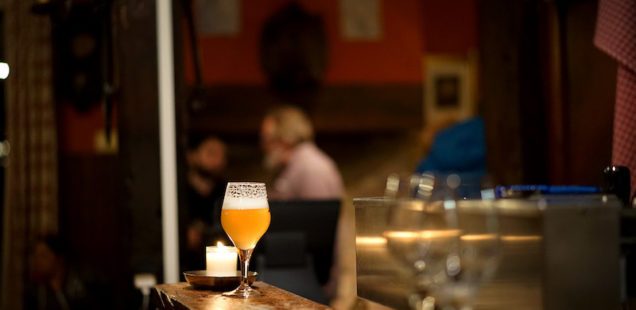 Three is the magic number. On 9 February 2014 – three years ago – we started Belgian Smaak as way ...
Read More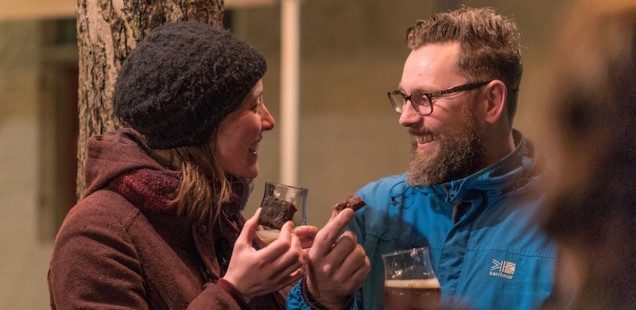 Just over two years ago – on 9 February 2014 – we published our first post on Belgian Smaak. Since ...
Read More
Don't miss out on more information about this event. Join our mailing list to find out when tickets are available.